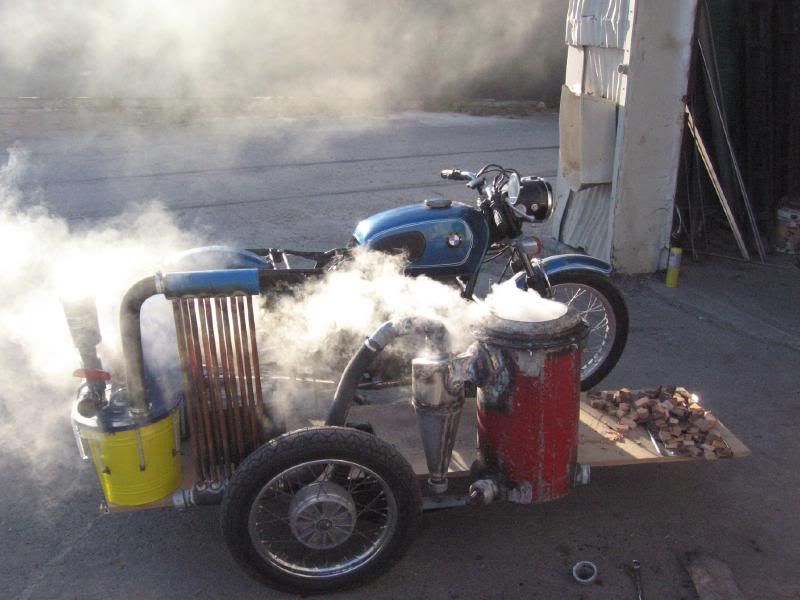 Wood fueledBMW R75
created by Ed Cissel
, Alex Greaney and Zack and team Vajra Granelli,
George Lipp,David Buckley, and Drew Baggs
.
Built for the race:"Escape from Berkeley" by any means necessary non petroleum vehicles only.
http://www.escapefromberkeley.com/
The race took place November 11 2009 construction of the bike started September 9. Our team
"The Blue Flame Club". built a wood burning motorcycle
powered through gasification. the modifications were made with mostly recycled parts and common hardware store supplies mounted to a sidecar frame.